The Best Lego Deals for Space Fans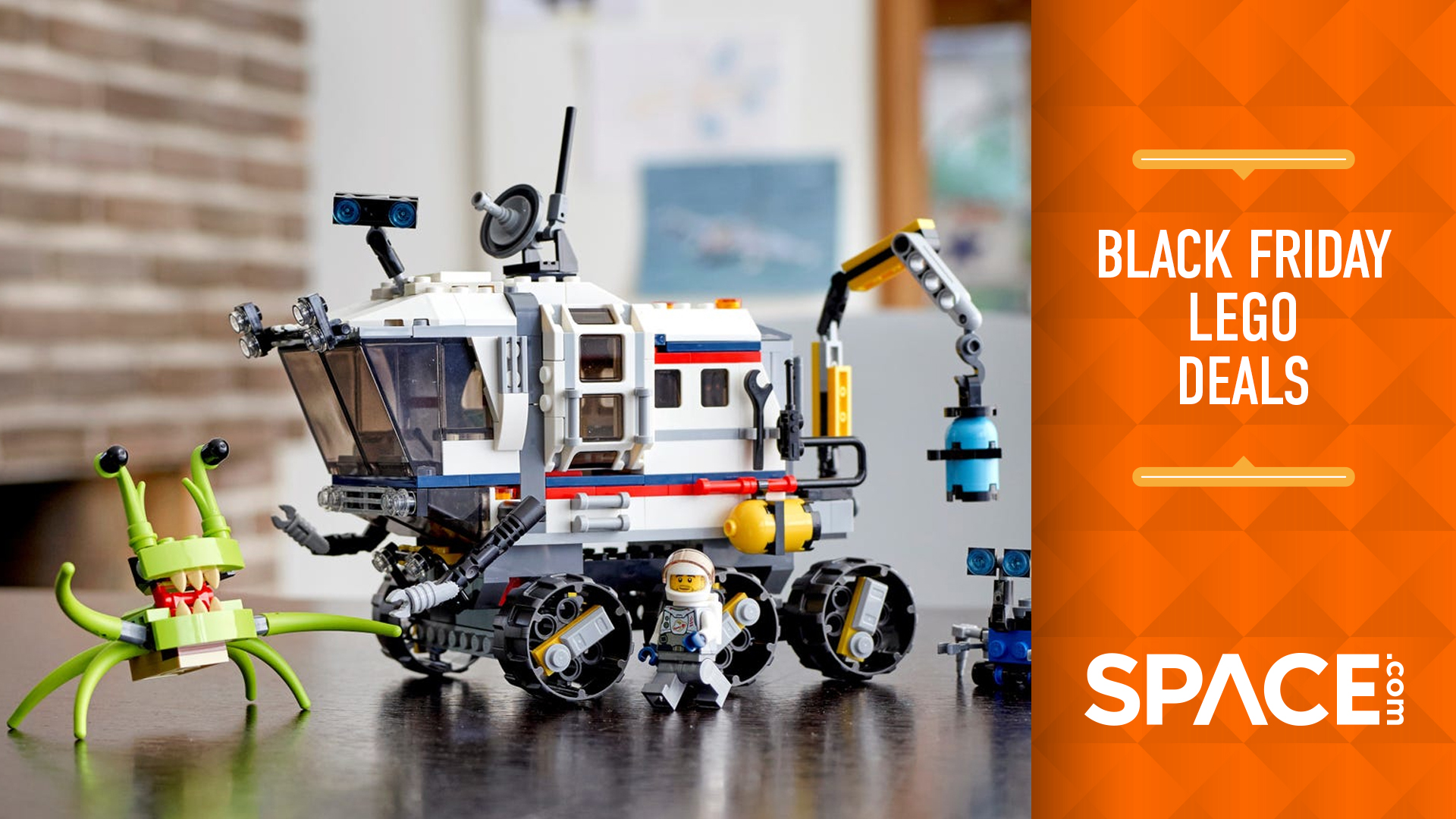 Black Friday Lego deals are huge in 2021. We've been exploring the cosmos to find the best deals and biggest discounts on Star Wars, Space, Marvel, and DC themed Lego sets. No matter what type of Lego fan you are, we've got something for you.
If you're looking to pick up some Christmas presents for your kids or just snag yourself a bargain, now is the time. Lego makes a fantastic gift for young kids as it helps them to learn and problem solve in a fun and rewarding way, while also helping them to build their interests in cool topics like space and sci-fi.
Lego isn't just for kids though – in fact many of the more complicated kits are only recommended for ages 16+. Some kits, like the new Lego Star Destroyer or Lego NASA Discovery Shuttle make excellent display pieces. If these kits go on sale, you should definitely snap them up. There are outstanding kits for both display and play across a range of franchises too, so whether you're a Star Wars fan, a Marvel aficionado or an aspiring astronaut, there is something for you.
While Black Friday used to just be a one day shopping event where stores would clear stock before Christmas, it's now evolved into a two week long shopping extravaganza, so we'll keep our eye on stock and prices for you.
We've got specialized deal hubs for Lego Star Wars deals and Lego space deals in this segment. If you're looking for more deals during Black Friday, we've got a range of deal hubs covering everything from Black Friday VR headset deals to Black Friday Binocular deals. 
Best Black Friday Lego deals
These are the best Black Friday deals and some of the biggest savings from all the sections in this article, from Star Wars to space toys to cool models. If you're looking for the ideal gift, you'll likely find it here. 
Best Black Friday Lego Star Wars deals
Build or build not, there is no try. This section highlights the very best Black Friday Lego Star Wars deals. Lego Star Wars is popular all-year round and especially so during the annual sales event when prices are reduced. 
These sets are excellent gift ideas for both kids and adults and now that they're discounted with Christmas around the corner, this is the best time to snap up a deal. 
If you would like more Lego sets on this theme, then check out our Lego Star Wars deals or our best Lego Star Wars sets page.
Best Black Friday Lego Space deals
In this section, you'll find the very best Lego space deals, and the toy brick maker has a very popular range of space-themed sets.  Whether it's rockets, space shuttles or the International Space Station itself, Lego's space sets are a hit with people all over the world. 
These out-of-this-world sets are great value. Some offer great playability and others work better as a centerpiece item, having people gravitate towards them in whatever room they're in.   
Best Black Friday Lego Marvel deals
Avengers, assemble. This section is your chance to look at the very best Lego Marvel deals Black Friday has to offer you. Marvel may surprise you by making an appearance on this page, but with stories that take place all over the universe, on different exoplanets and superheroes fighting aliens, Marvel is worthy of having it's own Black Friday deals section. 
Whether it's the chance to build your favorite superhero or recreate your favorite Marvel scene, there's a great deal for any MCU fan in this section.  
Best Black Friday Lego Batman and DC deals
If marvel isn't your thing, then maybe Lego Batman and DC is. Lego Batman has been a hit with fans of both the superhero and the toy brick company for a number of years, so much so it's even had two movies released.
DC is home to some of the most infamous superheroes ever created and some of the biggest blockbuster movies of recent years, so whether it's building your favorite superhero or recreating your favorite scenes – there's a great deal in here for everyone.  
Expired deals